Historic Building Restoration Workshop — Saturday August 15th, 9am-5pm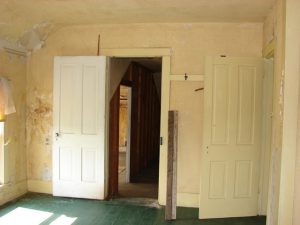 FREE Building Restoration Workshop at DeYoung Natural Area
Elmwood Twp., Mich. – August 15th, 2015 – A building repair training workshop for interested individuals will be held Saturday, August  15th from 9 a.m. to 5 p.m. The workshop will take place at the farmhouse at the DeYoung Natural Area. The farmstead is at 9510 Cherry Bend Road. Participants should contact Steve Stier.
In an intensive one-day workshop sponsored by the Michigan Historic Preservation Network and the Leelanau Conservancy, participants will learn the fundamentals of rehabilitation and repair walls by removing wallpaper, plastering and painting. Chris Lewis, plaster restoration specialist, will be in attendance to help lead the workshop.
There will also be opportunity to learn the restoration of foundation repair. Learn techniques for forming and pouring concrete designed for the historic Powerhouse.
The workshop will take place at the historic DeYoung Natural Area. The DeYoung Natural Area is a property of the Leelanau Conservancy leelanauconservancy.org, a nonprofit organization dedicated to conserving the land, water and scenic character of Leelanau County.
To Register:  Contact Steve Stier, preservation specialist from Empire, MI., at 517-468-2933 or [email protected]