Hike at Swanson Preserve — Saturday, April 30th at 1:00pm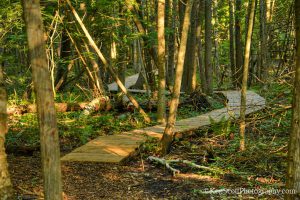 As spring unfolds at Swanson Preserve, the beautiful wetlands come alive.  Join docents JoAnne Gerben and Lou Ricord on a walk through huge white pines, cedars and tamaracks and experience a wide variety of emergent plant life.  We'll explore the water source that feeds Little Traverse Lake and discuss the importance of both the water and floristic quality of this valued natural gem.
The path is wet this time of year, waterproof footwear is suggested.