Winter Marl Spring at Hatlem Creek — Saturday December 19 at 10:00 am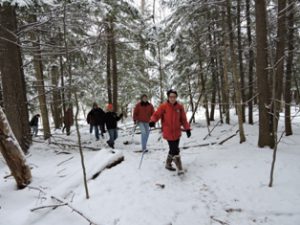 Join docents Sharon Oriel, Joanne Gerben, and Lou Ricord to take a break from holiday preparations and explore a genuine Leelanau winter wonder. The bubbling marl spring at the Hatlem Creek Preserve is magical in the winter. Glen Lake is fed year around by Hatlem Creek and its springs and seeps. We will look for animal tracks and take the temperature of the spring. Dress for the weather. Stout boots are recommended. If we have snow, snow shoes could be fun. We will not be following a set trail so come prepared for adventure. Parking is along Plowman Rd.
Click HERE for a video preview of what you will see.