Garlic Mustard Pull Workbee at Lighthouse West — Saturday, May 16 at 1:00 pm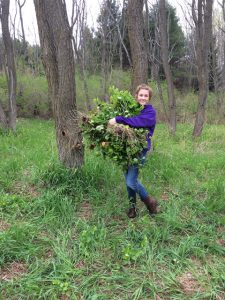 Another garlic mustard pull Workbee! Come help at Lighthouse West Natural Area where we will work to control the spread of invasive garlic mustard. Bring water and boots. 1-3 pm.
Getting there: From Northport, head through the village on M-201. This turns into county road 640 which becomes county road 629 (N. Lighthouse Point Rd.) Continue north to Cathead Bay Drive and turn left, the parking lot for Lighthouse West is approximately 0.1 mile on the right hand side.