Birding at Lighthouse West Natural Area — Saturday, May 16 at 8:00 am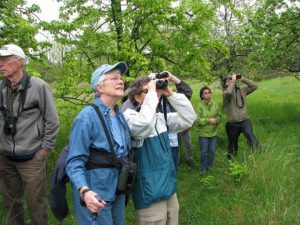 The spring bird migration should be approaching its peak about this time. Many of the warblers and a variety of other species will just be passing through on their way north. Join docent Ed Ketterer and expert birder Kay Charter for a hike with the goal of identifying all of the species that can be found at the Lighthouse West Natural Area. In addition to many migrants we should see some of the favorite summer residents, such as Scarlet Tanagers and Indigo Buntings. Bring binoculars and your favorite birding guide or app.
Please note: Dogs on a leash are welcome at our natural areas, BUT not on docent lead hikes. We apologize for any inconvenience this may cause.