Upper Barn, ca. 1886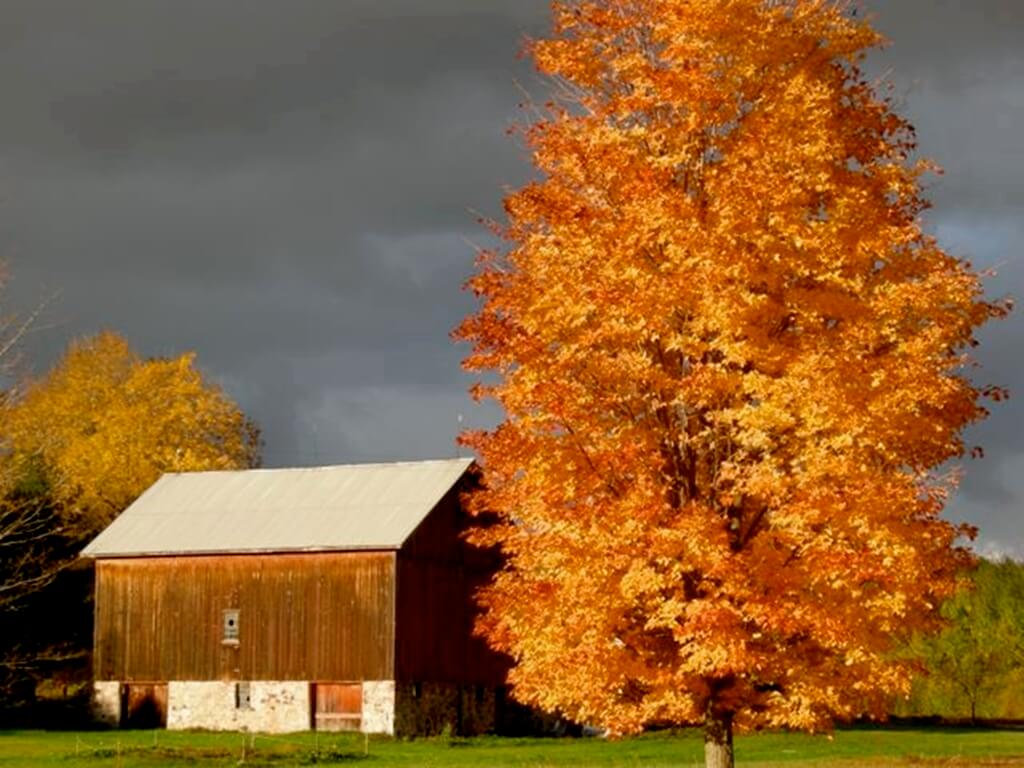 This is one of two barns on the property, primarily used for equipment and animal storage. This traditional English-style barn was built in 1886 on a field stone foundation by Henry Campbell (if you carefully examine the center upper section of the east wall you can see the painted date "1886"). The basement level contains an area where animals were once kept and the main level was used for equipment and hay storage. Up in the loft are partitions for rooms that were once used for migrant quarters, probably added about 1940.
The upper barn is located in the western section of the DeYoung property, set back approximately one hundred yards due west of Cherry Bend Road. Timber frame barn construction was common in the late 19th century barn and consisted of a skeleton of large beams, braces, posts, and rafters. This barn has a gable roof, four bents, and is three bays long. The foundation consists of locally gathered stone and is bedded in soft lime mortar. The siding was originally painted red. On the roof ridge line are a series of ornamental lightning rods.The barn also has slliding doors mullioned double-hung windows, and an office area. Historical photos show a cupola in the center of the roof; however, about 1935, when the cupola began to deteriorate Louis DeYoung took it down himself.
For the love of this place: Interpreting the Campbell-DeYoung Farmstead is made possible in part by a grant from Michigan Humanities Council, an affiliate of the National Endowment for the Humanities