Milk House, ca. 1940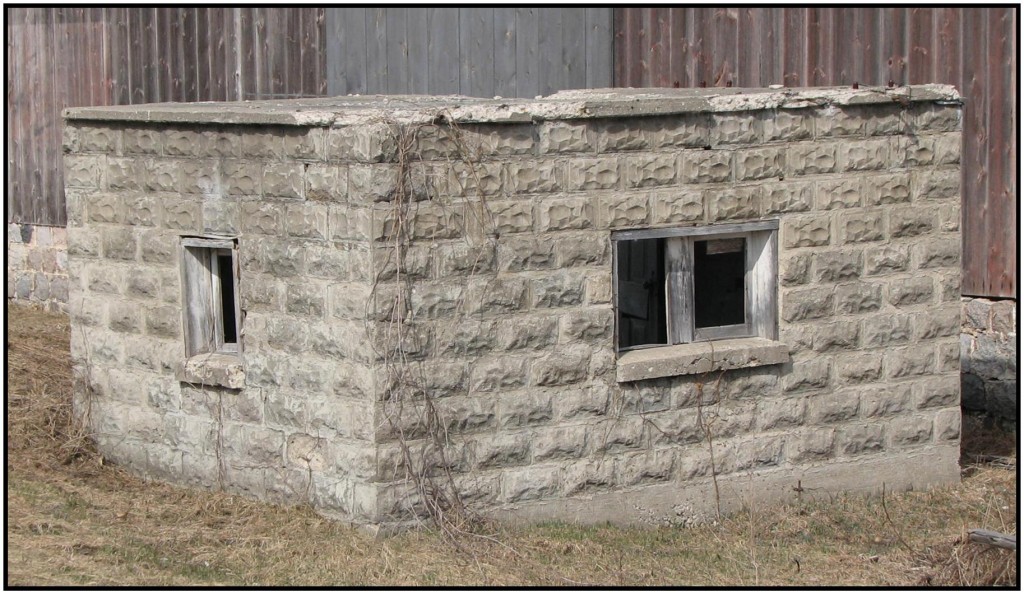 Before buying this farm, Louis DeYoung traveled through Leelanau County as an agricultural agent to help farmers boost cows' milk production. So, Louis DeYoung knew dairying well. He built this structure for the storage and processing of milk, selling his dairy products to Maxbauer's Creamery in Traverse City. Much of the interior is painted white for sanitary reasons.
The milk house is a one story, one room concrete block structure located approximately 5'-0 away from the south west corner of the hay barn,oriented north.The exterior walls are constructed of two different types of split face concrete block, 8" thick, which were coated with a thin layer of whitewash or paint. The floor contains an 18" wide, 24" deep trench for under floor piping, and an 18" dia. round poured concrete curb in the form of an upside down metal wash tub. The concrete floor is sloped to a center floor drain (cover missing) and is located approx. 10" below the entrance door sill.
For the love of this place: Interpreting the Campbell-DeYoung Farmstead is made possible in part by a grant from Michigan Humanities Council, an affiliate of the National Endowment for the Humanities