Migrant Washroom, ca. 1940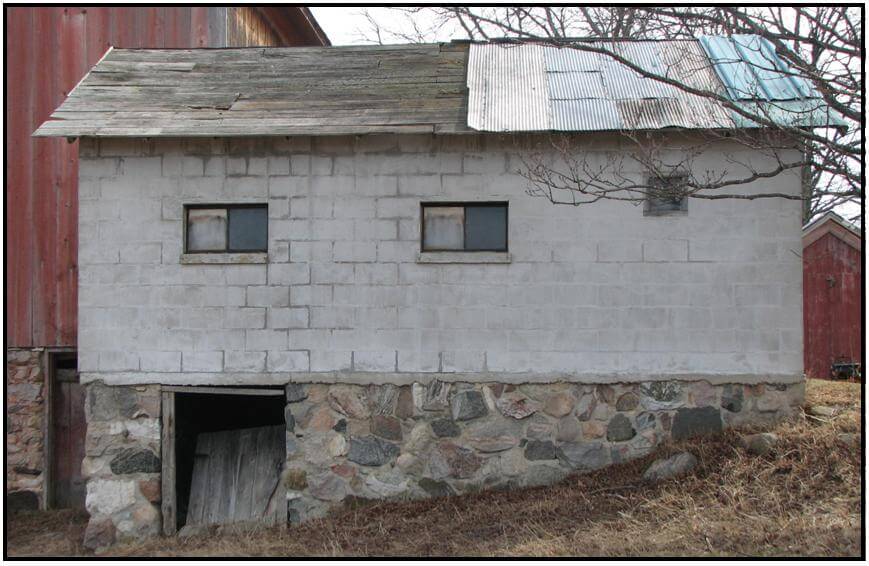 This cinder block structure was used as a washroom for migrant "pickers." There are two drain holes in the concrete floor with the words "men" and "women" painted on each entrance door, suggesting separate toilet rooms. However, there is no evidence of interior partitions or plumbing fixtures.
This building sits on a stone foundation where an earlier buildiing once stood. It has wooden rafters and a metal roof. Concrete mortar has been applied very generously over the stone joints in an attempt to seal cracks and fill openings between stones. The new building is a modern concrete block structure built upon a newer, cast in place, 4" concrete slab that appears to have been poured directly over the older stone foundation. The perimeter of the concrete slab has unformed edges and hangs over the foundation stone unevenly.
For the love of this place: Interpreting the Campbell-DeYoung Farmstead is made possible in part by a grant from Michigan Humanities Council, an affiliate of the National Endowment for the Humanities