Chicken Coop, ca. 1900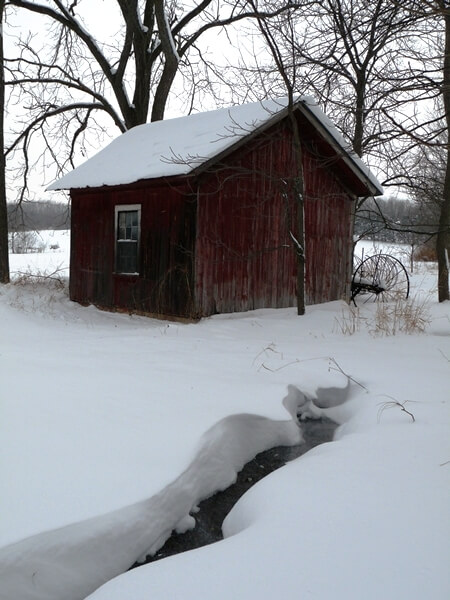 The chicken coop has drywall and plaster added to the interior, evidence of a chimney, electrical conduit, and has a double-hung window. These are unusual features for a chicken coop; perhaps this was altered to accommodate migrant workers.
The coop has plain trim-work and frieze boards. The gabled roof is made of corrugated tin; there is a patche located "center" on both sides of the ridge cap suggesting a chimney was once installed. The south wall has vertical, tongue and groove siding with square nails. The window has two original panes (upper sash) remaining and rounded nails in the casing (along with wire staples).
For the love of this place: Interpreting the Campbell-DeYoung Farmstead is made possible in part by a grant from Michigan Humanities Council, an affiliate of the National Endowment for the Humanities