Carriage House/Garage, ca. 1880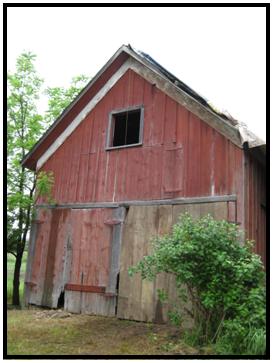 This shed, a few steps from the back door of the house, once housed carriages then accommodated the family's automobiles. Magazines and bottles found in the second-floor loft suggest this was a place for relaxation away from work and family. Markings on the interior surface of the exterior siding consist of hand sketch designs, miscellaneous emblems and labeling.
The DeYoung Carriage House is a simple wood framed, two-story, farm with a single large space on the first floor or grade level and a second floor open loft area. The exterior walls are clad with vertical wood board and batten siding.The building roof coverings are metal and asphalt shingles. The building is supported on hewn wood timber sill beams and floor beams. Interior walls of the building on both the first floor and second floor are exposed wood balloon frame construction. Wood blocking is present in the north, south and west walls. Interior features present on the first floor include a stair located in the south-west corner of the space and a second layer of plank flooring located on the south-east corner.
For the love of this place: Interpreting the Campbell-DeYoung Farmstead is made possible in part by a grant from Michigan Humanities Council, an affiliate of the National Endowment for the Humanities