30 Year Timeline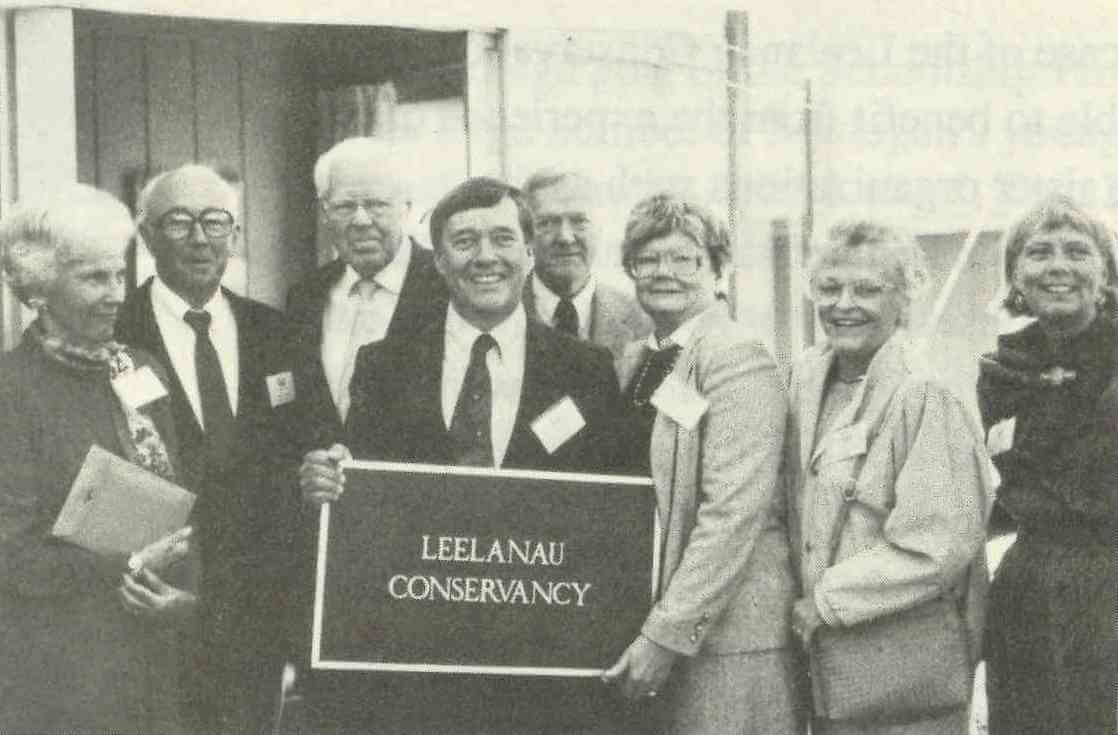 1988 The Leelanau Conservancy is born. Founders Ed and Bobbie Collins form a five-person board, donate the building we still work in today, and hire Brian Price as a part time staffer. The group raises $345,000 in cash and pledges toward the purchase price of $460,000 for the Leland Village Green–the first of 22 natural areas and preserves open for the public to enjoy.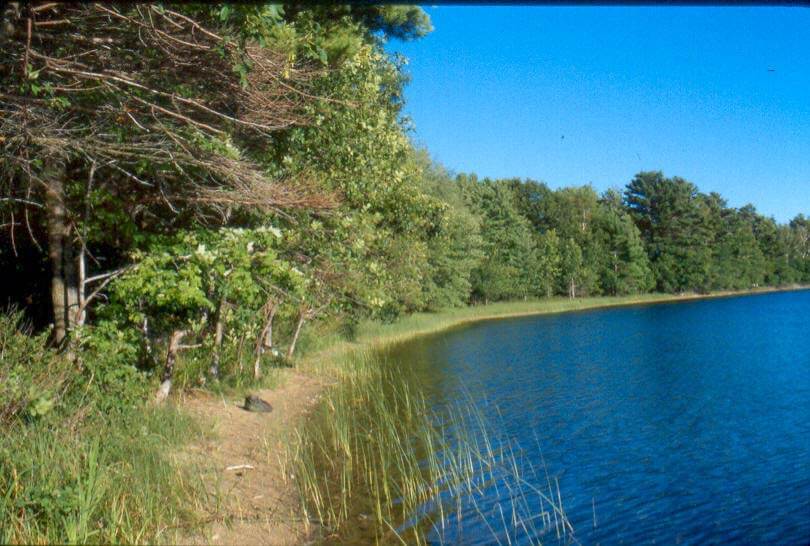 1989. The 100-acre Kehl Farm, with its 1,700 feet of shoreline is offered for sale to the Leelanau Conservancy. Fundraising begins in July and $115,000 is raised in cash and pledges. The Conservancy closes the deal in November with $40,000 yet to raise. The Leelanau Watershed Council is established as a working partnership between the four major lake associations in Leelanau County and the Conservancy. Swimmers itch is a major focus.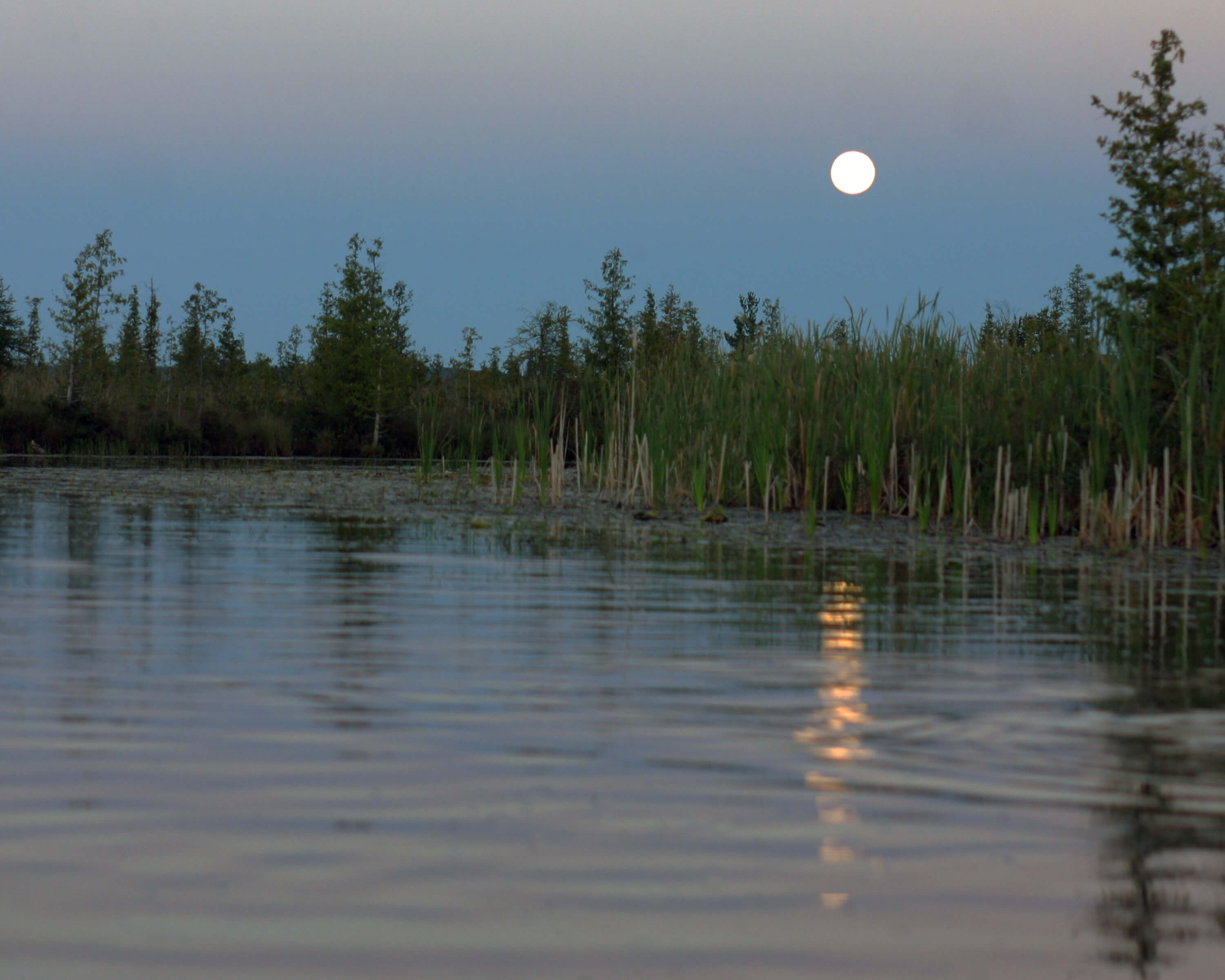 1990. Conservancy signs a purchase agreement on the 120-acre Cedar River Natural Area and raises the needed $22,000 by end of May. First newsletter is published in December. The board grows to 10 people; 250 acres are protected in the first two years and a half million dollars raised from 600 donors. A newsletter dedication reads, "Our heartfelt gratitude to all of you wonderful people with vision, who believed in the founders and in the ability of private initiative to make a difference in the quality of life in our beloved Leelanau County.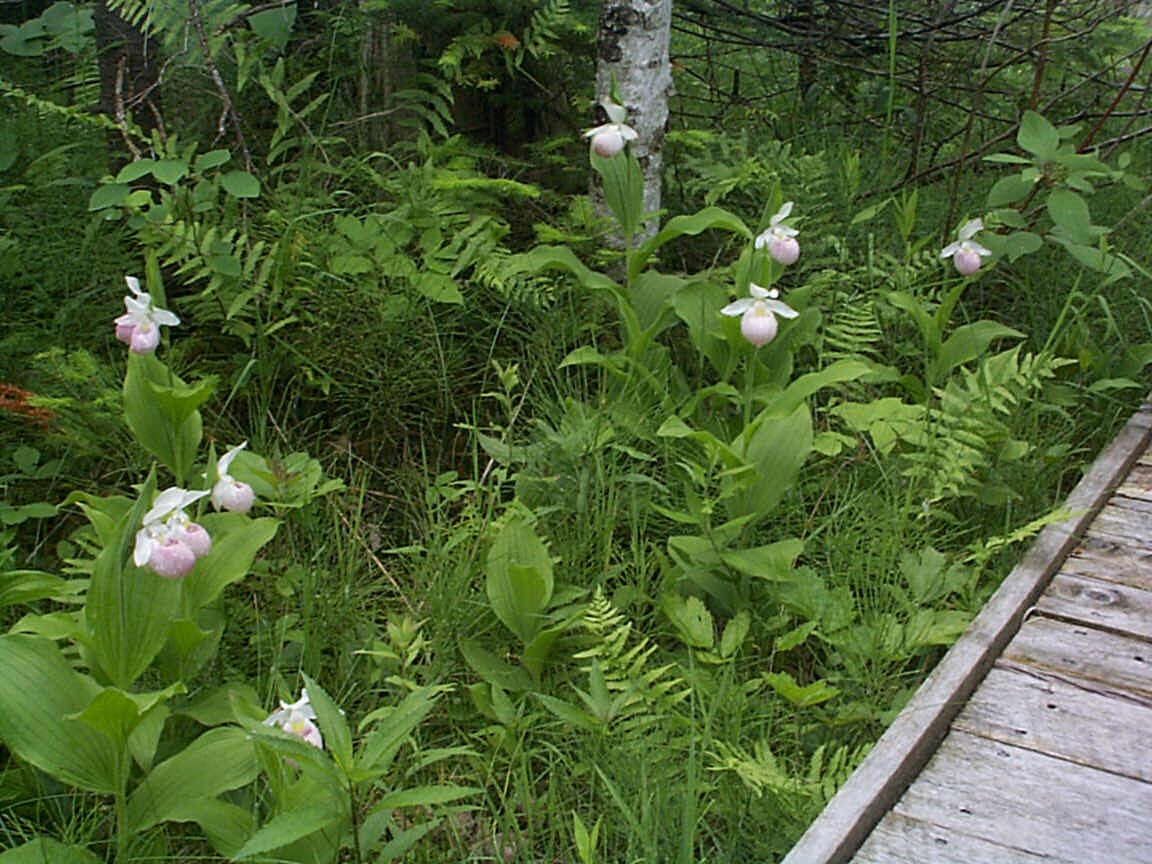 1991. The Sustainer Circle is launched and conservation easements introduced in the newsletter when Joan Wason of Empire and Barbara Cruden of Maple City protect 40 acres and nearly the entire shoreline of Wells Lake in Kasson Township. Susan Price and Gayle Egeler join the staff.  First annual Friends "Rally" is held at Fountain Point. The Soper and Whittlesey Preserves are created through generous land donations. Founder Ed Collins writes his oft-referred to column about why we don't take sides and why we are an apolitical organization.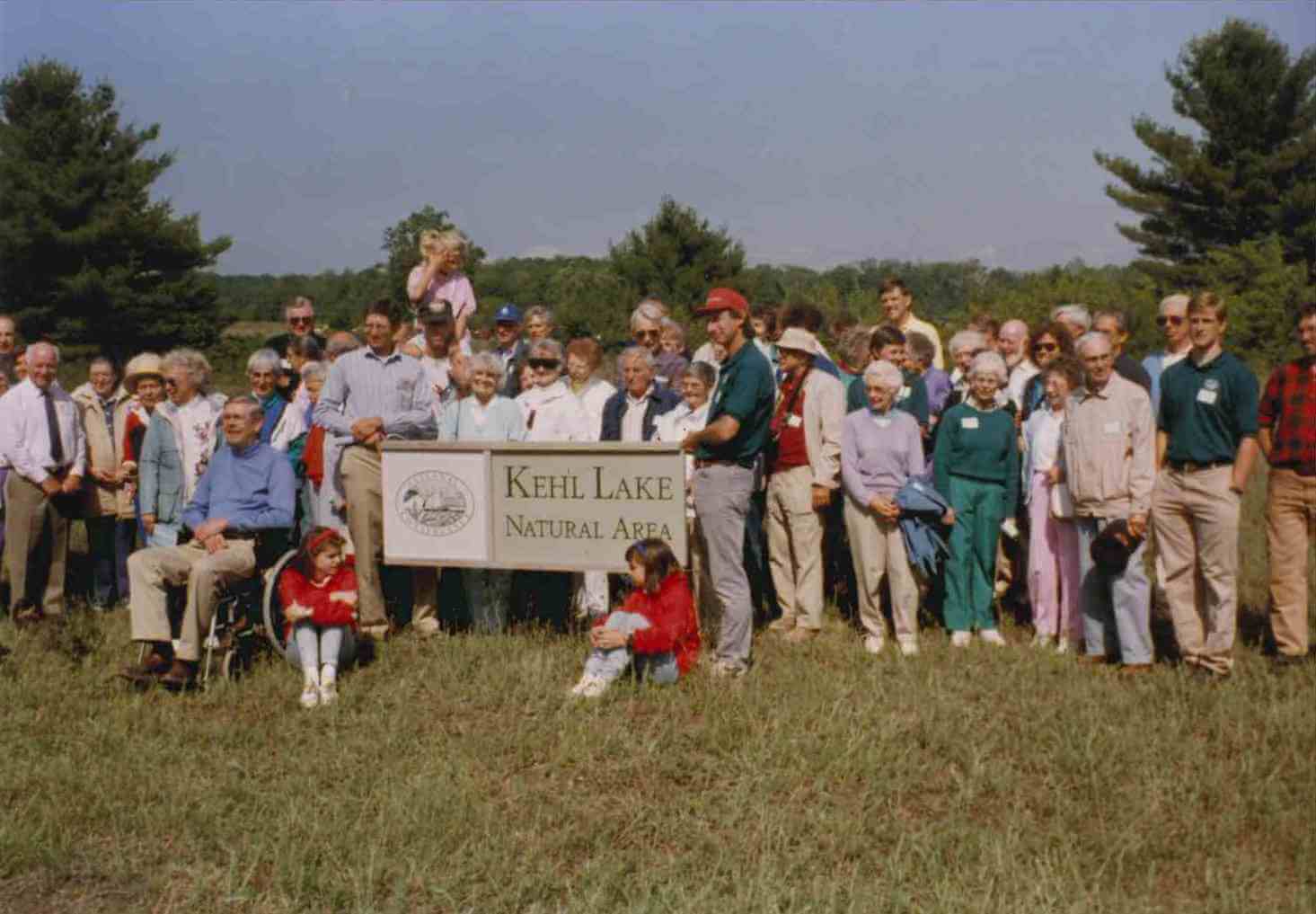 1992. Conservancy hires Education Director, Chip Francke, and launches an ambitious outdoor hike and education schedule. A half mile of M-22 frontage and Grand Traverse Bay Shoreline and 42 acres is protected through a conservation easement on the Raftshol farm and vineyard. We apply to the Michigan Natural Resources Trust Fund to protect the 150-acre Mebert Creek area in Bingham Township. Purchase price on this tract which takes in 4000 feet of wetland/shoreline on Lake Leelanau is $100,000. The first Blues at the Bluebird is held.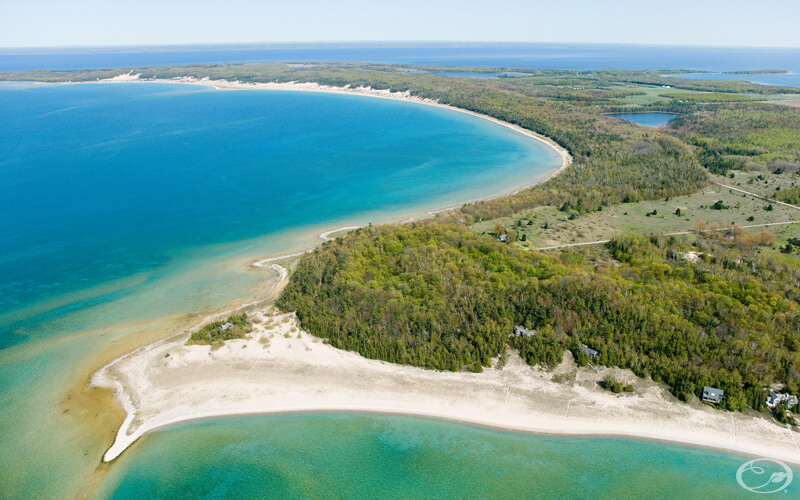 1993. Our spring newsletter cover story features the year-end donation of a conservation easement by Al Hoffman and his family to protect 42 acres of fragile dunes and 2,750 feet of shoreline at Cathead Point. Board President Carl Headland calls the project "a prime example of good conservation principles combined with good estate planning." Horace and Bobbie Abbott donate a conservation easement, protecting 40 acres of forst near Lake Leelanau. The Trust Fund comes through with $75,000 to protect Mebert Creek. Belanger Creek Preserve expands from 20 to 66 acres. Sustainers Circle reaches 46 members.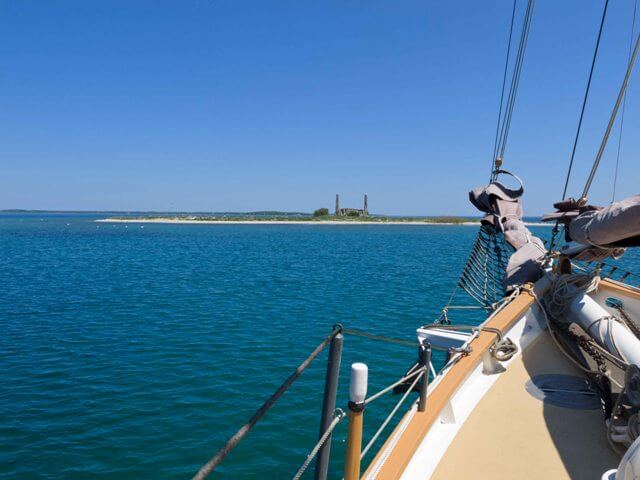 1994. Generations of Leland families protect 106 acres of Indiana Woods through a coordinated gift of 11 conservation easements. The project protects the approach to Leland, including 1,250 feet along the Lake Leelanau shoreline. Conservancy launches an initiative to protect wetlands on Lake Leelanau and makes progress toward obtaining state grants to that end. The Conservancy purchases 5-acre Gull Island on Northport Bay, critical bird habitat, for $45,000.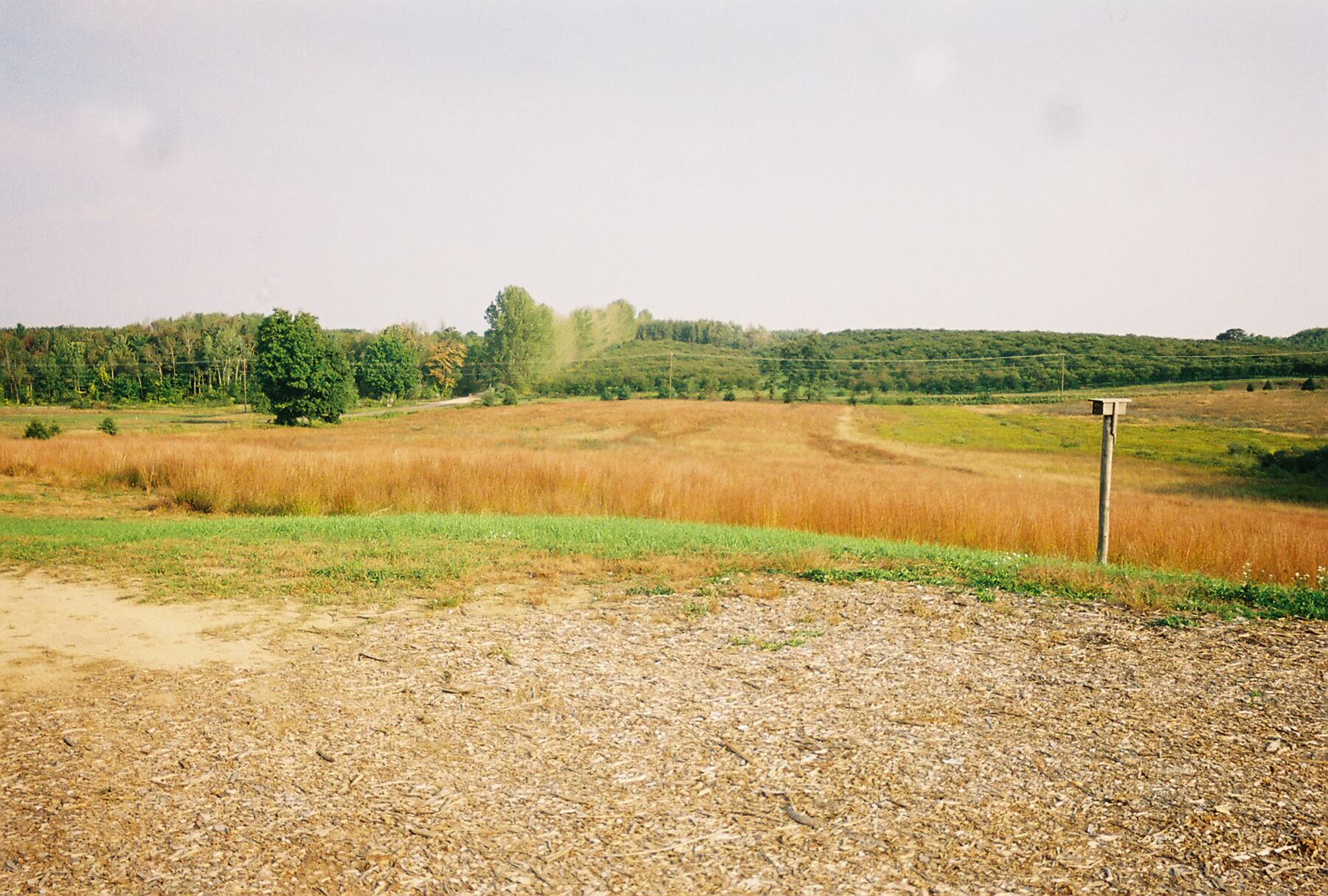 1995. The Village Green Gardeners hold their first plant sale. In Omena, Kay and Jim Charter protect the first 13 acres of their bird sanctuary with a conservation easement. Sustainer Circle has 60 members. Conservation easements donated by Bruce Viger, David Brigham and Rick and Sylvia Gans protect 83 acres around Kehl Lake Natural Area. Our staff grows with the addition of a land protection specialist.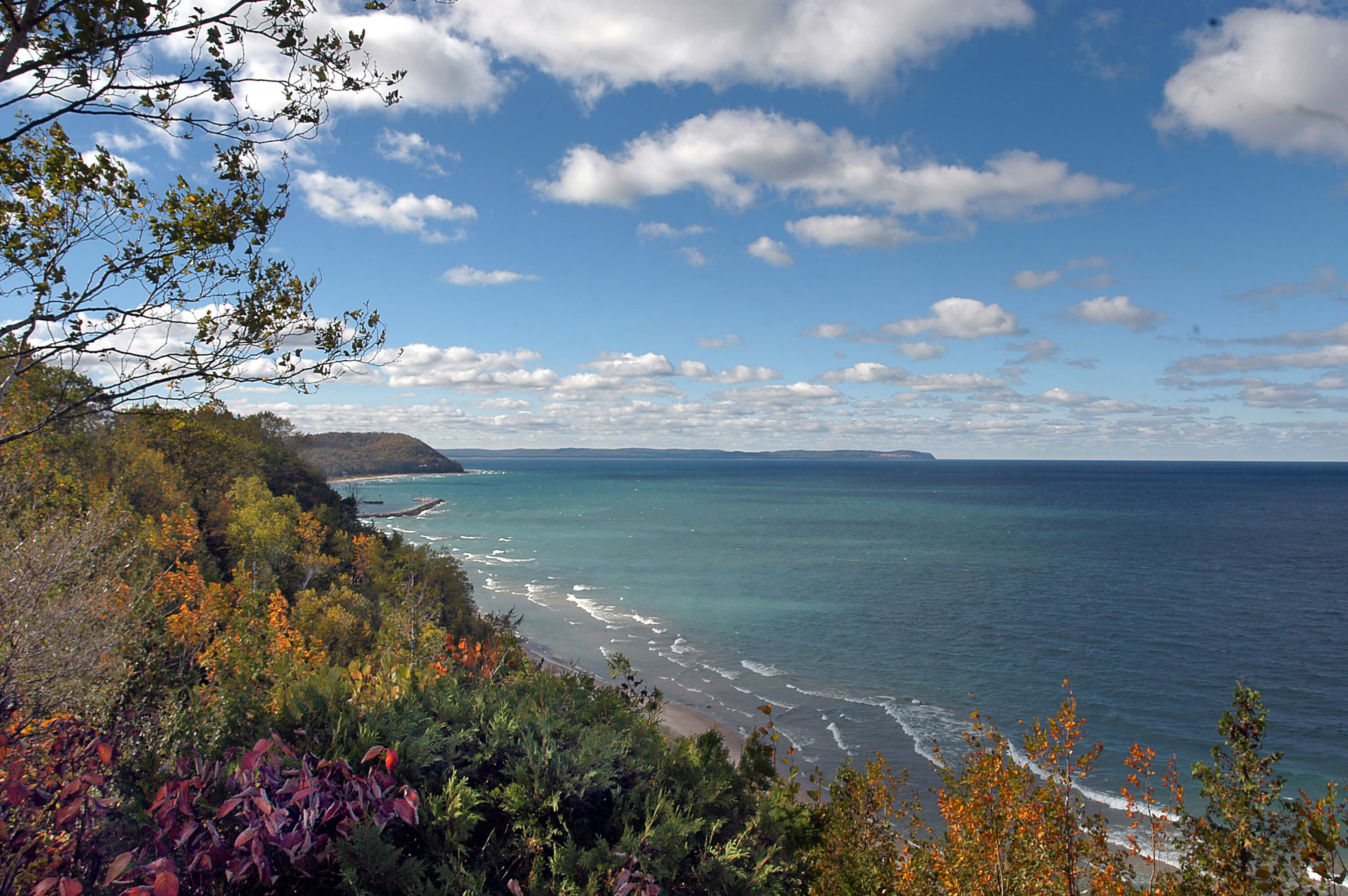 1996. Whaleback Natural Area acquisition is completed resulting in a 40-acre Natural Area with additional conservation easements protecting a spectacular coastal bluff, rocky beach and hardwood forest just south of Leland for $850,000. Dick and Posy Shuster donate the first of 3 conservation easements protecting 1,000 feet of shoreline at the tip of the peninsula. Martha Teichner donates 20 acres near Lime Lake in honor of her parents, forming the Teichner Preserve.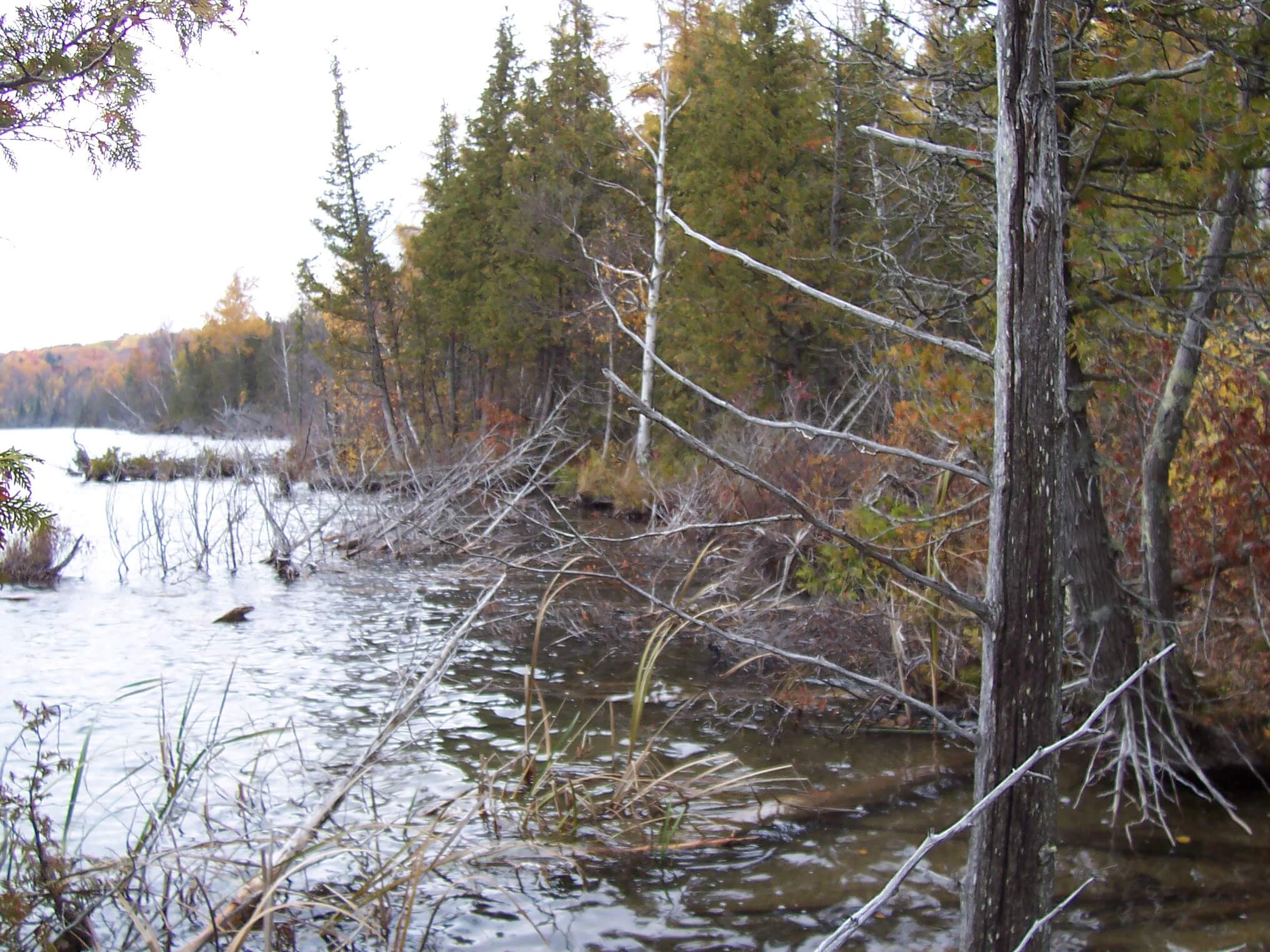 1997. John Greeno donates his family's beautiful wooded wetland on Lake Leelanau, adding 1,300 feet of shoreline near Mebert Creek, bringing the total of protected Lake Leelanau frontage in Bingham Township to over a mile. The Conservancy helps to form the Leelanau Agricultural Alliance to work toward a effective farmland preservation program.  A hiking trail opens at Whaleback.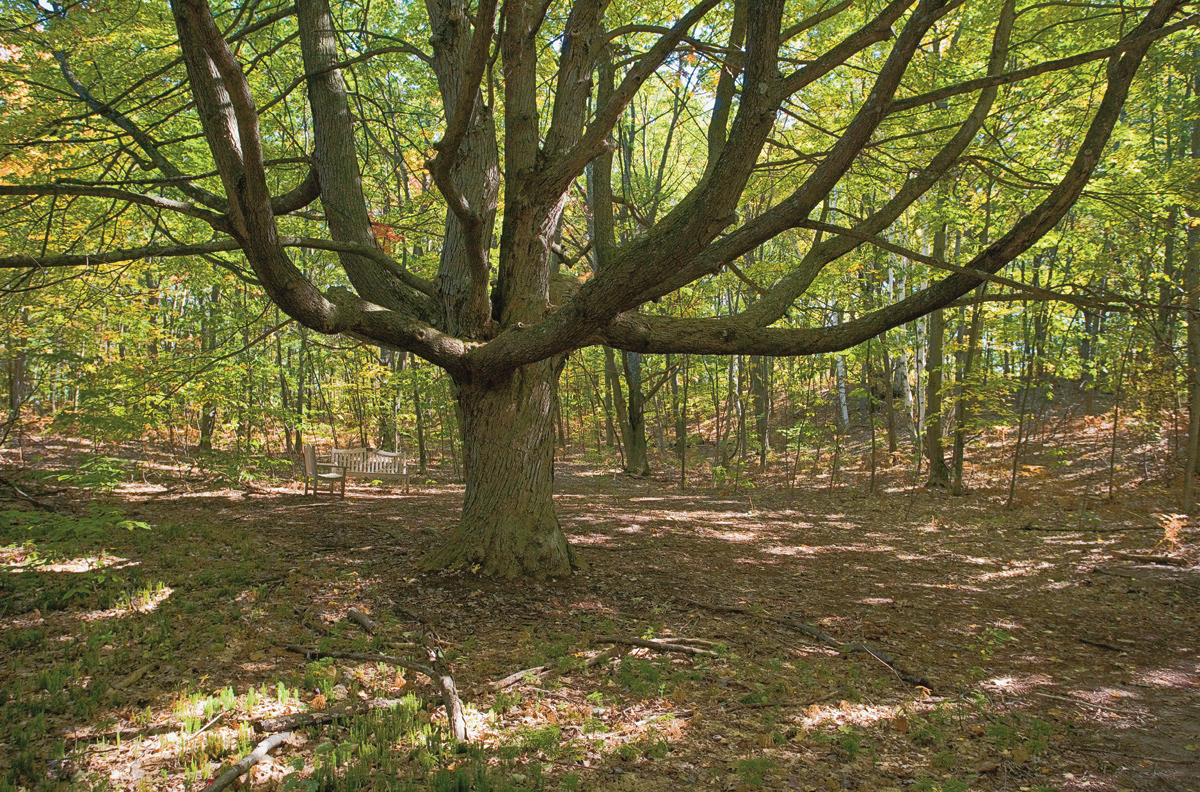 1998. 80 acres in East Leland known as the Agosa property is protected through the purchase of a conservation easement. The Gills Pier Farmland and Conservation Project protects 104 acres through conservation easements and the spectacular view seen from Jelinek Road, known today as the Newton Farm. The Conservancy signs a purchase agreement to acquire the 330-acre Houdek Dunes Natural Area—the largest purchase to date—for $680,000. 40 more acres are added to the Kehl Lake Natural Area and 20 acres on Mud Lake is protected, and eventually transferred to the Leelanau State Park.
1999. The Conservancy launches its first web site. The Ben Weese Family donates a conservation easement on 2 acres near South Bar Lake in the Village of Empire. Houdek Dunes fundraising is full steam ahead, and a management plan is underway. Bob and Gerry Krumweide donate a conservation easement on 110 acres of working forestland in Cleveland Township. The historic 90-acre Centennial Rudy Ellen Farm in Bingham Township is preserved through a State Purchase of Development Rights Program (PDR.)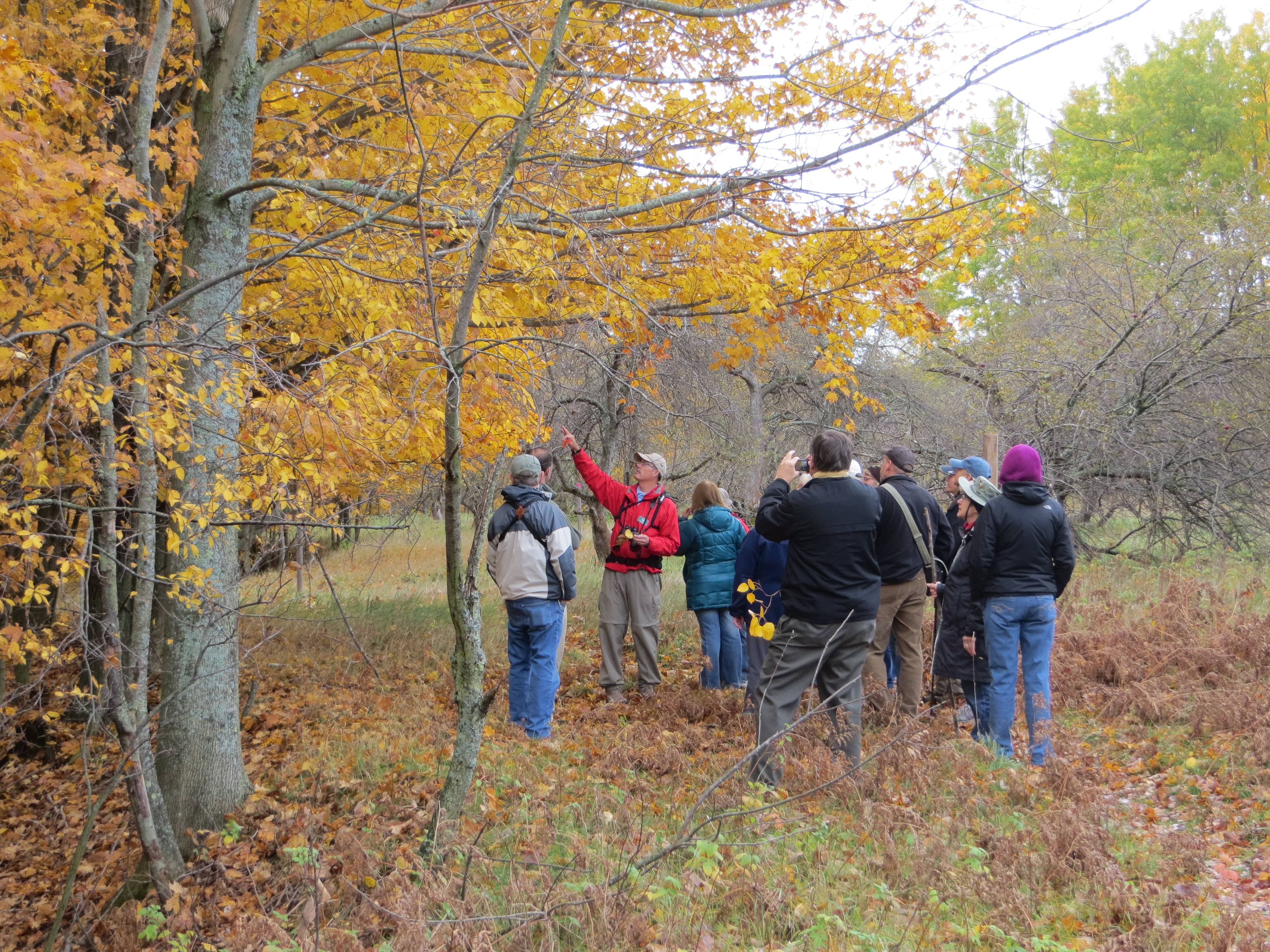 2000. The 95-acre "Gateway to Empire" project is launched, eventually to become our Chippewa Run Natural Area. A committee forms to help raise the needed $487,000. We hire a farmland protection specialist. Wildflower Rescue Committee forms and holds its first meeting and digs. Our Docent program begins and the M-22 Heritage Route Committee forms. Ted and Tali Lanham donate a conservation easement, protecting ridgeline views near Good Harbor Bay seen from M-22.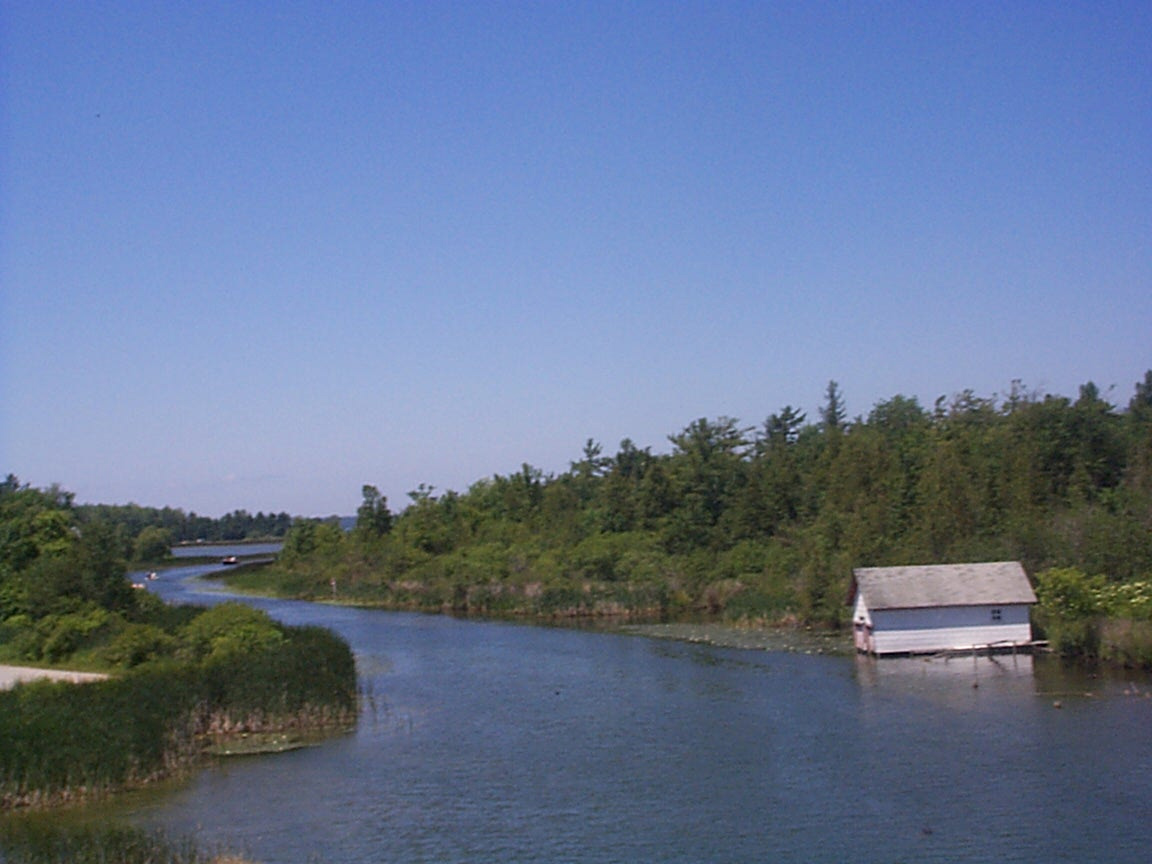 2001. Bob Nitsche donates a conservation easement on 85 acres in Kasson Township that protects hardwoods and wildlife-friendly ponds. Liz Elling swims around Leelanau to raise funds and awareness. Max and Mary Finton donate 35 acres that becomes our Finton Natural Area. Trail opens at Houdek Dunes. Bob and Eleanor Miller donate a conservation easement on 60 acres in the Lake Leelanau Watershed. Ben and Cindy Weese donate a conservation easement on 50 acres of hardwood forest and prime open farmland in Cleveland Township. Conservancy raises $150,000 in three weeks toward the  purchase of 27 acres in the Lake Leelanau Narrows, which had been slated to become a marina. The Sustainers Circle, now at 218 members, celebrates 10 years. First Stewardship Director hired. Staff of seven. L. Mawby launches new Conservancy wine program.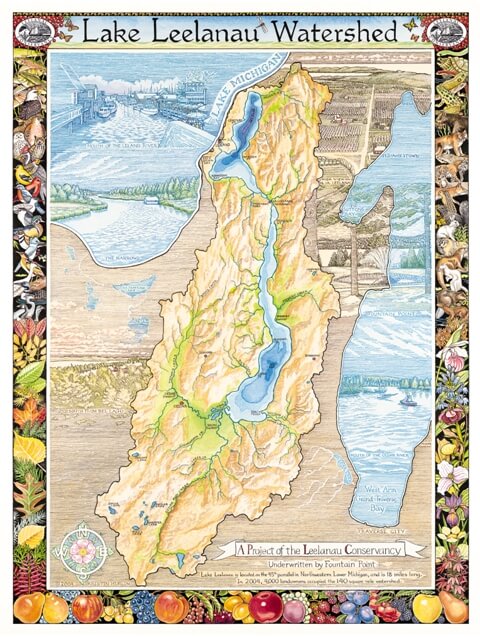 2002. The 69 acre historic Ruby Ellen Farm preserved. Purchase of development rights option signed on 4th generation 320-Acre Stanek Farm along Co. Rd 633. Conservancy purchases Oxbow property with 1,000 feet on Crystal River and transfers to Glen Arbor Township. Cathead Bay Wildlife Corridor enhanced with 150 acres in donated conservation easements from four families. Leelanau Preservers program launched. Congress considers including Crystal River in National Lakeshore. Farmland Preservation Ordinance voted in by county commissioners. Gilbert Lake and 127 acres in Kasson Twp. Preserved. Matt Heiman joins staff and launches Lake Leelanau Watershed Initiative. Communications Director Carolyn Faught hired too.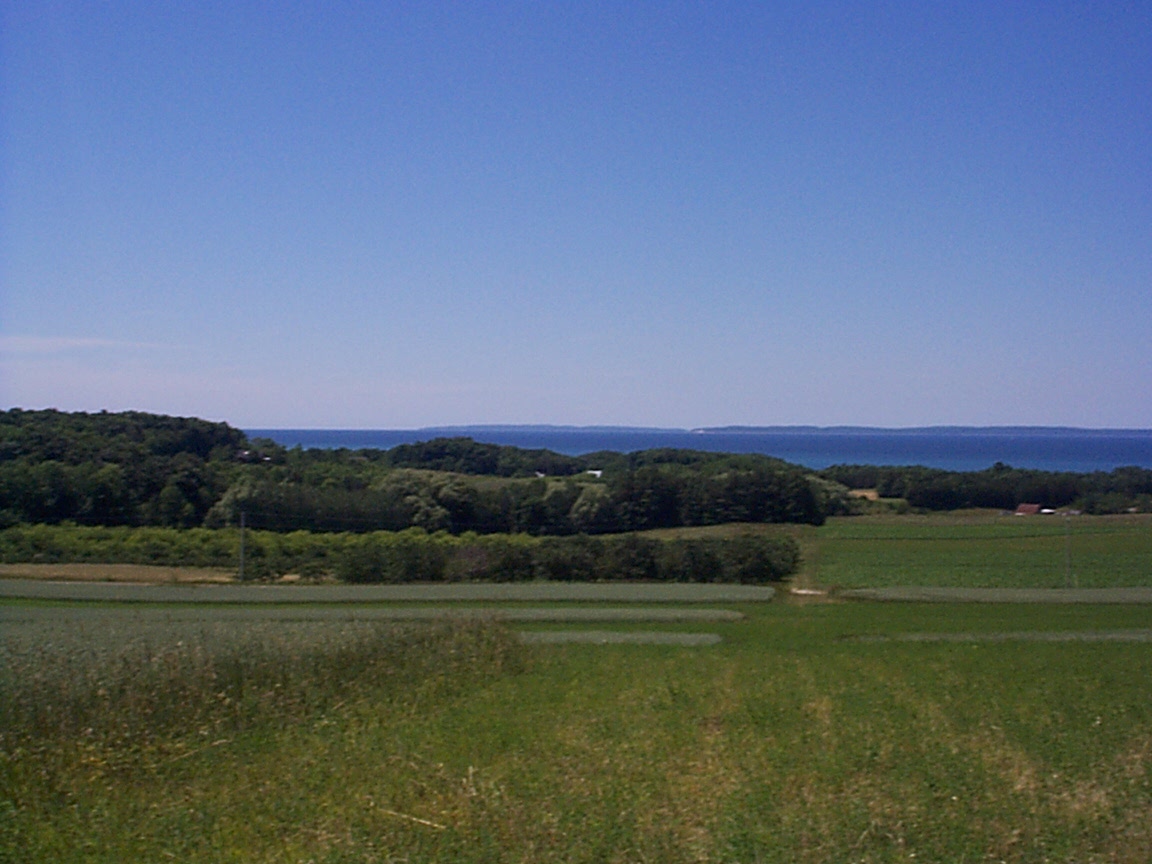 2003. Watershed Council collects data for massive zebra mussel study on inland lakes. Movie star Amy Smart films a public service announcement for the Conservancy. We secure $682,000 in federal funds to protect spectacular views and 88-acre Newton Farm on Jelinek Road and the 158 acre Casier Farm in Empire. Sustainers Circle reaches 264. Annual Plant Sale raises $16,000 and 725 rescued trillium are sold. Annual Picnic features auction component and takes new direction. We began emailing our members about breaking land protection news. Conservancy purchases 45 acre Hutchinson property to expand Narrows Preserve for $400,000, and 40 acres of wetlands to add to Kehl Lake Natural Area.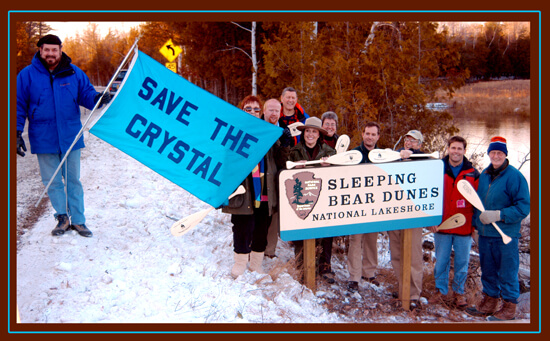 2004:  Crystal River to be forever preserved when purchase agreement is signed between the Conservancy, the National Park Service and the Homestead. A $723,800 Clean Michigan Initiative Grant awarded late in 2003 propels our work to protect the water quality of Lake Leelanau forward. Tom Nelson joins our staff. Conservancy signs land contract to purchase Lighthouse West for $1.8 million and applies for Michigan Natural Resources Trust Fund for help with purchase. CMI funds help to purchase 80 acres in Solon Swamp. Omena Woods 110 acres protected through purchase of conservation easement. Sustainer Circle grows to 312 members.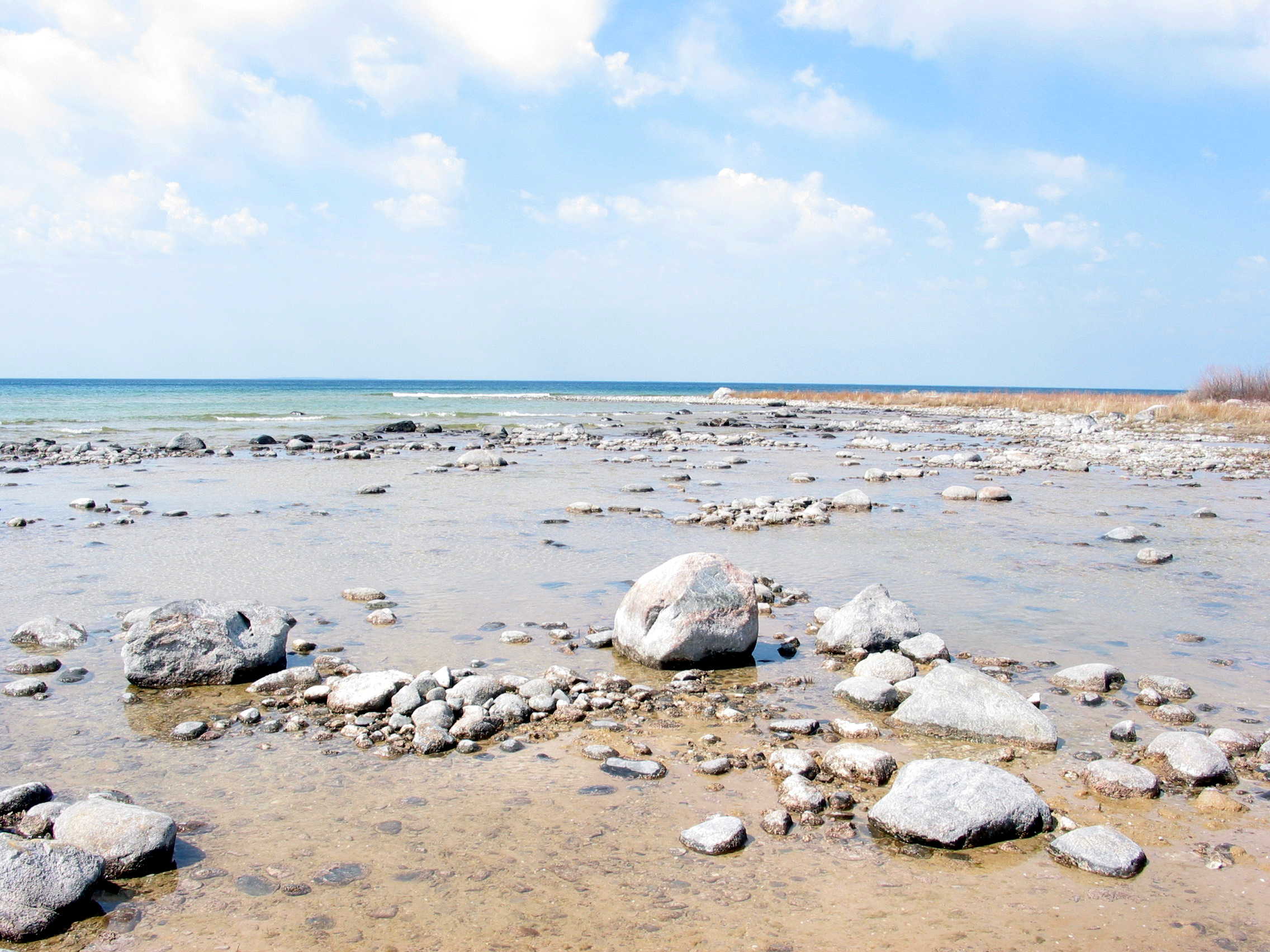 2005. Lighthouse West receives $632,000 in funding from MNRTF. Lake Leelanau Watershed initiative takes off with Bob and Eleanor Miller's 120-acre donation of a conservation easement near Lake Leelanau. Annual Picnic takes on Local Foods focus. Conservancy transfers Crystal River property to the National Lakeshore after funding comes through.  A purchase agreement on the 145-acre DeYoung Farm on Cedar Lake is signed. Martha Teichner visits our Teichner Preserve, which was expanded by 37 acres with her help.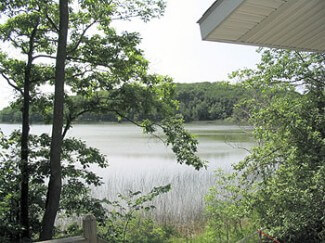 2006. Conservancy applies for and receives a $2 million Trust Fund grant to purchase 51 acres and 1,400 feet of shoreline at the tip that is adjacent to the Leelanau State Park. Fundraising for $2 million.  DeYoung Natural Area is full steam ahead. Farmland millage gets put to a vote and fails. Duck Lake Corners forever protected with purchase of a conservation easement on 12 acres and 2,300 feet of Duck Lake shoreline. Conservancy pitches in to help complete Suttons Bay Township's new 45th Parallel Park. Volunteers build new trail at Kehl Lake NA.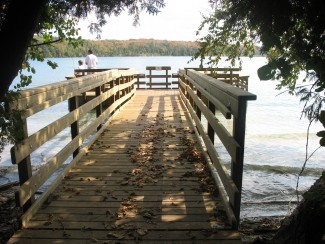 2007. Four farms totaling 460 acres were forever protected. Glen Lake Watershed gets boost when 20 acres in Hatlem Creek area is protected through conservation easement. Volunteers build new trail at Chippewa Run. Kehl Lake Natural Area expands by 30 acres and is buffered by another 132-acre conservation easement. DeYoung Natural Area gets new fishing pier, and receives $910,000 MDNR Trust Fund grant toward $2.1 million project. The first batch of Leelanau Preservers tiles are installed on the Village Green. It's a record-breaking year for land protection with 1, 156 acres permanently protected.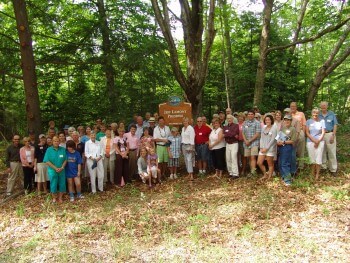 2008. Record breaking year for conservation easements: 914 acres preserved in seven townships.  Natural areas increased by 178 acres. A new Preserve opened in memory of Jeff Lamont. Six-and-a-half acres along the Crystal River preserved through a conservation easement. Soper preserve, home to hundreds of showy lady slippers, doubled in size with the purchase of 38 acres. A 286-acre conservation easement protects scenic vistas along M-72 near Empire. Four farms totalling 202 acres were preserved. 100 acres of forested and open wetland along Victoria Creek purchased, providing a critical connection to the Cedar River Natural Area and State Forest. In September, the Leelanau Conservancy was among the first group of land trusts to receive national accreditation. A total 1,143 acres were preserved in 2008.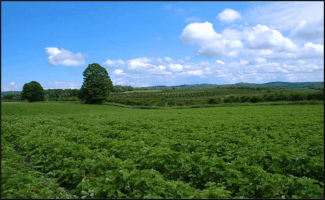 2009. The Farm Ability program received local and national accolades for its innovative approach to farmland conservation: 5,000 acres were enrolled in just a few weeks' time. The Conservancy received a $418,000 grant from the Michigan Department of Environmental Quality to help protect land in the Grand Traverse Bay Watershed. More natural shoreline along Cedar Lake was permanently protected.  It was a busy year for stewardship: a new trail was opened at Lighthouse West Natural Area at the tip of the Penninsula; the trail at the Lamont Preserve was finished; and the Conservancy worked with partners and area schools to plant nearly 1,000 cuttings from the Champion Black Willow. Telford Farms Community donated a conservation easement on 42 acres of their historic farmland near Cedar. Howard and Diane Dean donated a conservation easement on 14 acres of rare wooded dune and swale complex near the Crystal River. 10 acres of sensitive land along Northport Creek was forever protected thanks to a conservation easement donated by Jan Hunt. The Grand Traverse Heritage Center presented the Conservancy with a Community Award for its work permanently protecting the agricultural landscape and historic structures at the DeYoung Natural Area.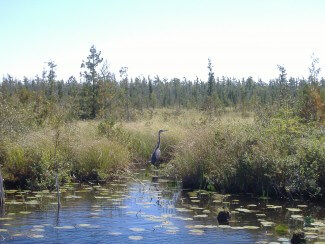 2010. 376 additional acres were protected this year in the Glen Lake Crystal River watershed. 115 additional wetland acres along the Cedar River were also preserved. The Conservancy signed an option to purchase the historic Sonny Swanson farm, and over 168 donors contributed over $800,000 to the project. 480 acres of farmland own by three families were protected with the help of a $1.5 million grant.  Eight conservation easements were completed. The Sustainers Circle grew to 503 members. Stewardship crews removed invasive Autumn Olive from the Lighthouse West natural Area and invasive bladder campion from the Houdeck Dunes Natural Area. 30 miles of shoreline were monitored by staff and volunteers who documented coastline invasives.  By the end of 2010, the Conservancy had protected a total of 8,005 acres.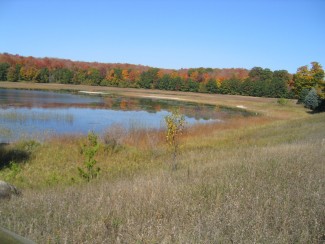 2011. Glen Noonan donated conservation easements on two parcel of land, totalling 506.5 acres. Four Farmland purchased conservation easement projects, 665 acres in all, were completed. The Swanson Farm, including 90 acres of wetlands and 2,000 feet of shoreline on Little Traverse Lake was officially preserved: farmer Ben Brown began working the land. 18 acres of Hatlem Creek Wetlands were preserved. Stewardship staff and volunteers blazed new trails at Houdek Dunes and Krumweide Forest Preserve. Native trees, shrubs, ferns, and flowers were planted at the Teichner Preserve as part of a wetland restoration project. Nearly 300 Leelanau Preserver gifts were given. A total of 1,397 acres were protected this year: 211 acres added to natural areas and 1,185 acres of private farm and natural lands protected through conservation easements.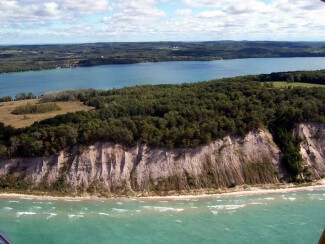 2012. Clay Cliffs project inspired people from throughout the peninsula and all over the nation: 573 individuals and families made a gift to this incredible project-achieving the funding goal for the Clay Cliffs Natural Area. Conservancy Founders Ed and Bobbie Collins were awarded the Rotary Club's "Owen Bahle Award for Service." Cedar River Preserve Grew to 438 acres. Stanton Fruit Land was protected by a conservation easement. The Land Trust Alliance awarded its National Excellence Award to the Leelanau Conservancy and the Grand Traverse Regional Land Conservancy.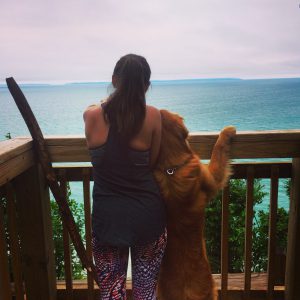 2013 Clay Cliffs opened and the public began flocking to this gorgeous new natural area. It was a banner year for farmland protection, with four farm projects totaling 383 acres permanently protected: Egeler, Esch, Kekenske and Korson families. Three conservation easements totaling 229 acres protect water quality of Lake Leelanau and Grand Traverse Bay.
2014 Five year old  Leelanau Forever Campaign comes to a successful close, raising $21 million in cash and pledges to protect natural lands and farmland and strengthen our endowment. Over 2700 generous donors made it happen. An astounding 58 projects were completed with the help of the campaign, including 25 family farms. Houdek Dunes Natural Area grows by 30 acres thanks to a donation from the Mead family. A private conservation along Bass Lake in Omena preserves 3,100 feet of undeveloped shoreline which protects critical fish and wildlife habitat. Super volunteers construct Clay Cliffs deck and trails are blazed.. Founding Executive Director Brian Price retires at year end, passing the torch to Tom Nelson. Hatlem Creek Preserve expands by 20 acres. Conservancy receives reaccreditation. Ken Scott photo exhibit at Dennos Museum in Traverse City showcases our natural area. Ben Hohnke preserves 216 acres of prime fruit growing land.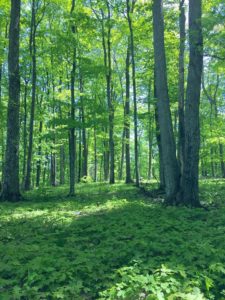 2015 Conservancy acquires the largest property in its history—the 707-acre majestic  Palmer Woods Forest Reserve, and creates the first trails through this beautiful working forest. DeYoung Natural Area expands with the addition of 48 acres that take in numerous seeps and springs. Gene and Kathy Garthe protect their 200 acre-historic farm near Northport, which has been in Gene's family for over 150 years. Mebert Creek Preserve grows by 40 acres. The Good Harbor Bay Watershed plan is completed.
2016 A private foundation donates a conservation easement on 8.7 ecologically rich acres and the Leo Creek Preserve is born. Two family farms totaling 351 acres—McManus and Lawton–are protected through a purchase of development rights. Cedar River grows by 40 acre.Earth Week hikes and events draw a crowd.
2017 Crane sisters protect 715 feet of shoreline on Lake Leelanau while Michael Chetcuti preserves a
Northport farm that takes in 360 feet of natural shoreline on Lake Michigan. Staff and volunteers go to great lengths to protect and propagate the showy lady slipper at Soper Preserve. The Dechow family preserves 105 acres in the Bohemian Valley. Iconic 190-acre Putnam farm near Omena forever protected. Hatlem Creek Preserve grows by 32 acres. Work on the historic DeYoung powerhouse continues.
Pretty amazing, isn't it? Here's a brief (6:44) video slideshow that was created to celebrate our first 25 years, highlighting many accomplishments that have happened thanks to our supporters!