ANNUAL PICNIC & AUCTION
2016 Friends Picnic and Auction
Thanks to everyone who attended our Picnic on Thursday, August 4th, 2016 at the Kalchik-Newton Farm
Below is info that you still might find interesting until next year's Picnic info is posted.
There's No Place Like Leelanau! We're looking forward to another great event, where Leelanau Conservancy friends gather to celebrate all we have done together to preserve this spectacular peninsula. As always, there will be a Kids Tent, pre-picnic hikes, local-foods focused meal and a silent auction with lots of fantastic, "can't buy it" experiences. New this year:
If you're new to the Picnic and want to meet new friends, look for the "green tablecloth tables." One of our Board members will be happy to talk with you and introduce you to others.
Match to win game to be entered in to a drawing for the always popular "Local Leelanau" door prize. It's easy–free and fun. And–you'll learn something about us in the process!
Find your place in Leelanau map–tell us where you're from!
Photo opportunities galore from the gorgeous Kalchik-Newton Farm overlooking the Manitou Islands.
---
The ONLINE AUCTION is Now Closed.
Registration for the 2016 Picnic and Auction is NOW CLOSED!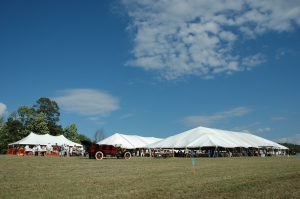 Registration is closed! See you next year!
Tickets are $35 for adults and include a picnic dinner, local food appetizers, and two glasses of wine. For Children under 12 the cost is $10 for the regular food line or $5 for PB&J, snacks, and juice in the kids tent. Registration at the door is now the only option available, but there are still plenty of spaces open! We will see you there!
Call or drop by our office at (231) 256-9665, 105 N First Street Leland if you have any questions.
---
Pre-Picnic Field Trips
Pre-Picnic hikes and programs will be held in the afternoon between 3:00 and 5:00. There are some rare and fantastic opportunities to see private protected lands that are not normally open to the public. Click on the link below to read the full descriptions.