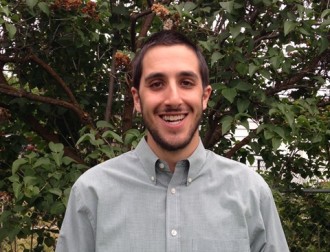 Sam Plotkin
Farm Programs Manager
splotkin@leelanauconservancy.org
Sam Plotkin grew up in the Metro Detroit area and attended Michigan State University. His studies at MSU focused on social policy and food systems. After graduating from MSU in 2011, Sam worked as an apprentice on diversified small farms in Connecticut, Detroit, and Harbor Springs. 
During his time as an apprentice, Sam was inspired by land trusts around him that were working to permanently protect farmland and the agricultural heritage of rural communities. This fueled his desire to continue his education in graduate school with a focus on farmland conservation. Coupled with an eagerness to explore the high plains and intermountain west, Sam's interest in graduate school took him to Missoula, Montana to pursue a degree in Environmental Studies at the University of Montana. Sam's graduate thesis explores the role land trusts can play in supporting farmland access for beginning farmers. While in school at UM, Sam also worked for the Bitter Root Land Trust in Hamilton, Montana on a variety of farmland conservation projects. 
Sam's deep connection to the people and land of the Leelanau County area drew him back home. In his leisure time, Sam enjoys hiking, trail running, camping, and cooking.