25th Anniversary Sponsors
Our thanks to Northwestern Bank and Idyll Farms for underwriting the year-long celebration of our 25th Anniversary. We are grateful for their commitment to our mission and their enthusiasm about our reaching this important milestone.

Northwestern Bank is proud to sponsor the Leelanau Conservancy's 25th Anniversary. As northern Michigan's largest independent community bank—with four of our 28 offices in Leelanau County—we strongly support the Conservancy's efforts to preserve the natural beauty and wild spaces of the peninsula for future generations. Our sponsorship is in keeping with our bank-wide green" initiatives, which include recycling in all our offices and LEED certification of our Suttons Bay South office. Established in Traverse City in 1955, we offer complete banking, investment, retirement, trust and employee benefit services. Our local ownership, management and people are the keys to our continued success. Northwestern is committed to an "I can do that!" approach to service, which empowers employees to make decisions on the spot to meet customer needs and exceed their expectations.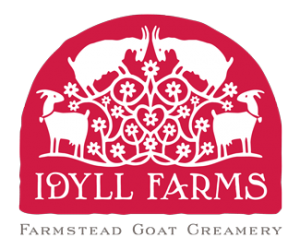 Idyll Farms is honored to sponsor the year-long celebration of the Leelanau Conservancy's 25th anniversary. The Conservancy is a vital part of preserving the rare authenticity of our region, from its historic farms to its expansive natural beauty. At Idyll Farms, we take this authenticity to heart.
A Taste of the Place: Idyll Farms is an Alpine goat farm and creamery located in beautiful Northport, specializing in French-style goat cheeses. From the fresh lake breezes to the natural flora of the goats' organic pastures, our cheese draws from the "sense of place" we all cherish—the Leelanau terroir.